Happy New Year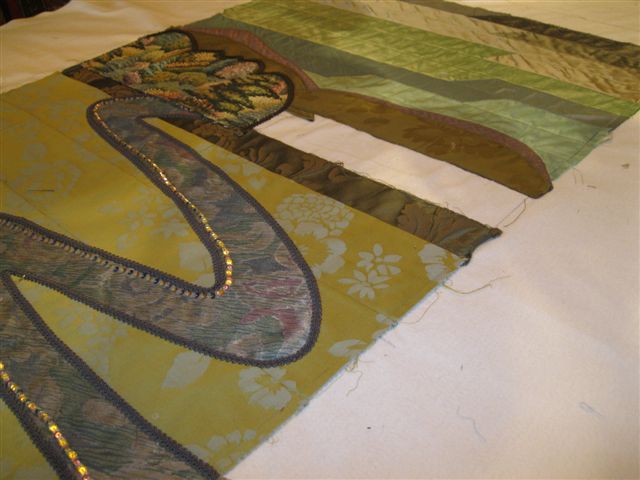 Sorry for such a belated greeting ! I have been so busy getting the word out about the web site I almost forgot about the blog ...and everything else !
I gratefully seem to be getting myself refocused on my painting. I plan to complete a large painting I began last year and didn't get finished . It features a mother and child walking through the desert towards the mountains and new life. In light of the recent earthquake I know I will be thinking of the people of Haiti as I paint.
My next large wallhanging has progressed from the sketch stage to fabric selection . It is going to be based around a verse " God walks in the still of the garden " and will be a peaceful garden scene. The color palette will be in cool blues, greens and yellows with lots of bead details ...or that's the way it looks right now .
A special thanks to all of you who have taken the time to visit the web site, send comments and pass the web address on to friends . I can't wait to check my email now and see who I may have a message from .....exciting stuff!! And I just shipped a painting off to the east coast today and that's exciting too !!
More soon ...keep those comments coming , Shelley