Studio or Artist Man Cave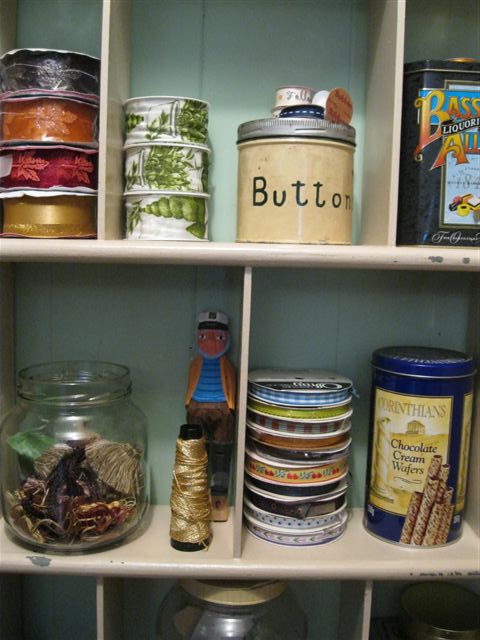 To an artist the mention of a studio brings a far away look to their eyes. Every artist has a vision of their dream studio....a special sanctuary in which to work, create and play . Sort of a " man cave " for artists!!
I am in the throws of setting up a new studio after 8 years in the same location. At first it filled me with terror just to think of moving all that stuff. But then the excitement started to take over and out came the graph paper to make a floor plan. And out came my stack of Studios magazines to get me inspired on new storage methods. What fun !!
I've found with most studio locations....I've had 5 others in the last 20 years.....there are always the same issues. Is there enough storage, heat, light, power and can you hang out your sign without getting arrested because of some bylaw . And it was no different in this new location .
Well after much sweat and labor everything is in place. Gratefully the movers didn't get hernias lifting my industrial machines and work tables into place. My paint brushes, fabrics, trims and threads all all stashed in bottles, bins, cans, jars and new canvas boxes. The light is pouring through the windows and I have a lovely view of the ocean and the mountains beyond. I have yet to black out the neighborhood when I turn on my machines, lights and irons at the same time. And my cat seems to have deemed it warm enough to curl up on my work table on top of my latest wallhanging. However my studio sign looks rather lonely propped against the fireplace. Some how I don't have enough energy left to untangle the red tape and find out if I can actually hang it outside where it can be seen !
I think I am just going to turn on my tv and get a glass of sparkling cider from the bar fridge and enjoy my artists " man cave " for awhile. For an artist does it get any better than this!