Times of Change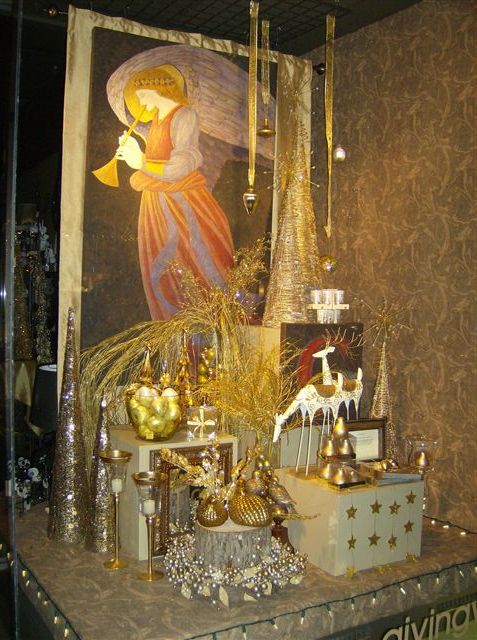 For many years I have done visual display work which has paralleled my interior design and art career. Little did I know 30 years ago when I offered to create a window display for a high end ladies clothing store where it would lead. Since then I've had the priveledge of working for art galleries, home decor stores, floral and garden shops, a department store and even an eye glass office.
My largest project was a two year display contract with the new eatons store. I was there as a visual display specialist for their home floor for two years, from the refit to it's ultimate demise. To say it stretched me to my limits creatively and physically would be an understatement. I had never worked on that kind of scale before and the 20,000 sq. ft. I was responsible for later doubled when I took on lingerie and childrens wear.
Since a move to a smaller community eight years ago I have been working mainly for owner operated shops. Doing displays and merchandising for home accessory, chocolate, coffee, gift and lingerie stores. And along the way I did total store make overs for a home decor store and a funky gift shop. It has been a wonderful opportunity to meet people and grow creatively. I've even been able to design and create paintings of angels that were the focus of Christmas windows. Photos of those windows and others are still being used by the downtown association on their web site to advertise the Christmas celebrations in the town.
But the times they are a changing. Recently a store I worked with for eight years to create award winning windows decided to close it's doors. It really feels like the end of an era. But as the expression goes when a door closes God will open a window. So I wonder what is next for me creatively so I can continue to grow and learn?