To Hoard or Not to Hoard!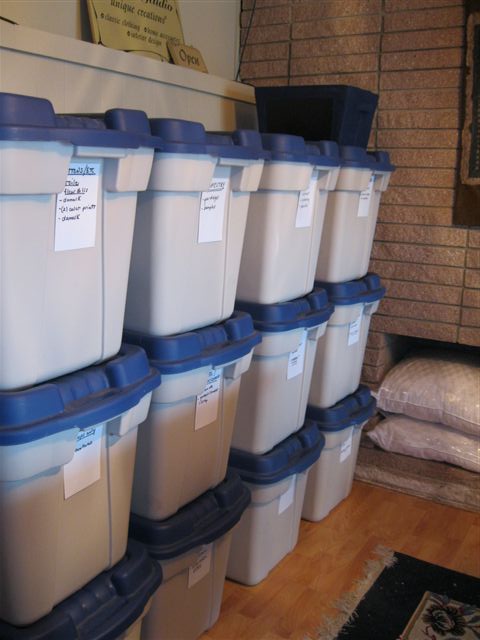 Now I know that it is more blessed to give than to receive. Then why do we all seem to have so much stuff ?? I was raised by two super neat, organized parents so I have always been tidy. My many years of working as an interior designer has also reinforced that motto that you have a place for everything and put everything in it's place .
However we all have our downfalls and mine seems to be my stash of fabric that is once again over flowing it's borders ! My excuse seems to be that as a textile artist I just never know when that special piece of fabric will be needed for an upcoming project. Did I mention that I have some favorite fabrics that are almost as old as I am ? I recently saw a reality show about hoarders and it was enough to spur me into action for fear I may soon qualify for that show !
Gratefully I have found a wonderful local charity organized by grandmothers who make crafts to raise money for aids orphans in Africa. It does my heart glad to know that all my treasured bits and pieces can be put to use for a good cause. It has encouraged me to buckle down and reorganize and clean out my fabric stash. I can just see the grannies smiling faces as I drive up with my vehicle filled with bags of fabric!
So I challenge all of you potential hoarders to find a charity in your area who can use some of your stuff to be a blessing to someone else. I'm now in the process of looking for more containers to sort my fabric into...shouldn't I be aiming for less containers ?!?!